Wedding Reception Gifts

---

Beautiful White Lace Money Bag
Item #MB600- $18.00(Quantity 1)

$12.99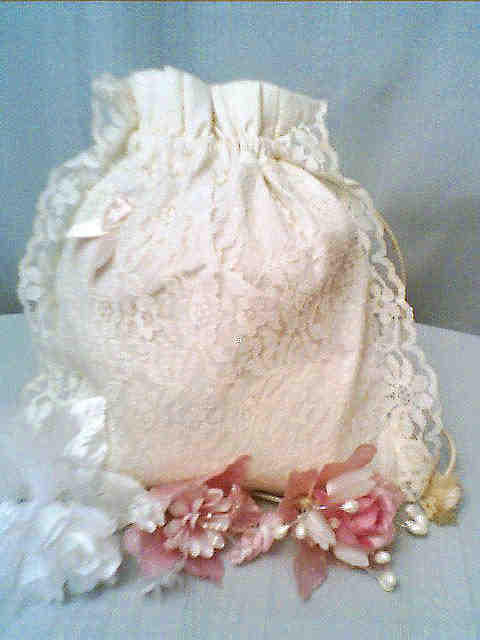 This money bag is delicate yet durable to carry all the cash you are lucky enough to be given on your special day. You can even fit the cards in here. It has a draw string and a pearl-like heart with ribbon on the front. It measures approx. 9'' by 8''. It has such a pretty lace border. This would make a great shower gift for the bride. Don't forget the bridal money bag girls!!
---

Gift/Money Glass Bowl with Ivory Silk Flowers
Item #MB603- $25.00(Quantity 1)

$19.99
Don't forget to put this out for guests to put gift/cards/money in for you. This would probably go on the gift table. Or maybe you would like to give the bartender a special tip glass for the evening. He/She doesn't have to keep it but at least it will match the atmosphere you have spent so much time preparing. Either way this would make a lovely glass/bowl to give at a shower as well.
---

Display Wedding Plate
Item #WP604- $19.95(quantity 1)

$12.99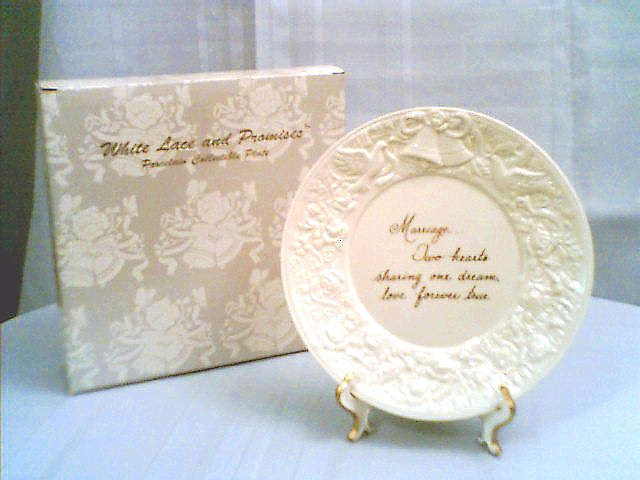 What a perfect gift this wedding plate would make for either the shower, reception, or even the wedding gift. It is of ivory color with gold writing. It measures approx. 9 ½ " by 9 ½". It would look perfect in the wedding couples' home next to their cake topper or possibly their wedding picture.
---

White Lace and Satin Wedding Basket
Item #WB602- $25.00(Quantity 1)

$19.99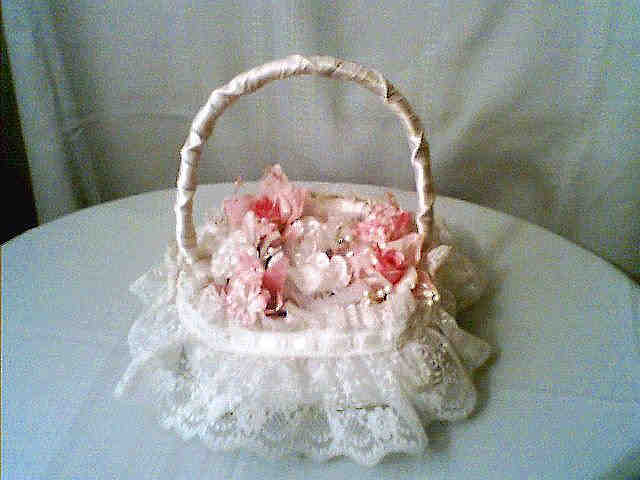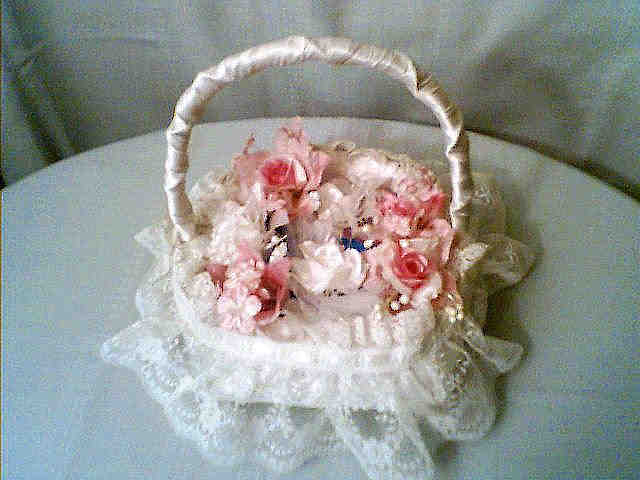 Someone spent a lot of time making this bridal/wedding basket. It is covered with lace and satin(?) material. The inside is even padded with this satin material. The bride could carry this as she greets her guests instead of a money bag. This can also be used by a flower girl. You can always give this to the flower girl as a wedding gift to help her feel extra special on this special day!! So many options for this beautiful piece.
---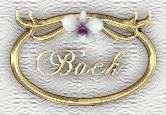 Patina's Promise Bridal Shoppe
FastCounter by bCentral