Bridal / Wedding Veils and Headwear
---
SOLD
Lace Unique Vintage Bridal Veil
Item #BV121- $30.00 (Quantity 1)

$20.00
This veil lays delicately upon the bride's head. I believe this is from the 1950's era. There are lace roses placed throughout and the edge is a beautiful lace as well.
This measures approx. 27"w x 18"L.
---

Antique Bridal Headpiece
Item #BV124- $125.00 (Quantity 1)

$110.00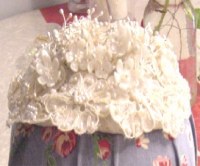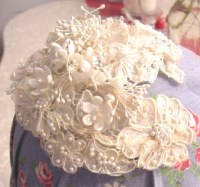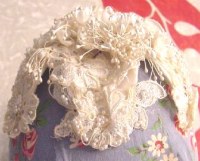 This veil is very old. It has wax flowers that were used back then. They are in fabulous condition. The color is ivory. PERFECT BY ITSELF AND ABLE TO HAVE A VEIL ATTACHED AS WELL. HELD IN PLACE WITH A COMB. IT IS FROM THE 1920S I THINK. HAS THE VERY RARE WAX FLOWERS. IF YOU LIKE THAT VINTAGE SHABBY CHIC / ANTIQUE LOOK FOR YOUR WEDDING THIS IS THE HEADPIECE FOR YOU.OR GREAT TO DISPLAY. MEASURES APPROX. 7.5" LONG X 5" WIDE. IT LOOKS LIKE ALL OF THE PEARS ARE THERE AS WELL. THEY ARE PLACED ON ANTIQUE LACE. POSSIBLY BATTENBURG.

Click on heart to order
---

Vintage Bridal Tiara/ Bun Wrap Wedding Veil.
Item #BV123- $50.00 (Quantity 1)

$40.00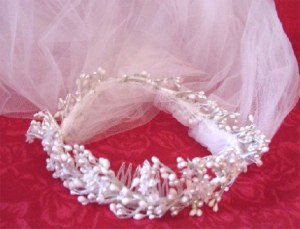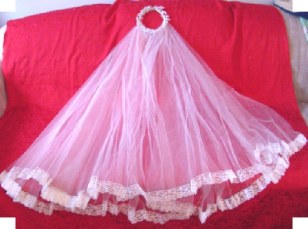 This is an stunning older veil. The top could be placed around a bun or simply adorning the top of a bride's head. It measures approx. 6.5" around the headpiece. This is a 2 tier veil. The tier's measure approx. 36" long & 40" long.

Click on heart to order
---

Elegant Floral & Sequin Bridal Veil
Item #V203- $65.00 (Quantity 1)

$45.00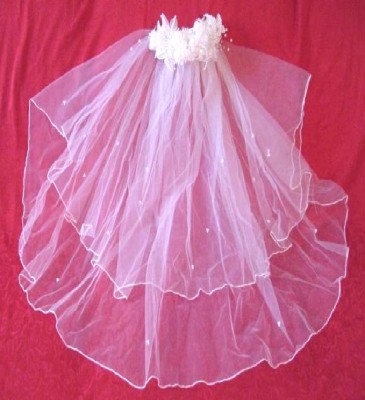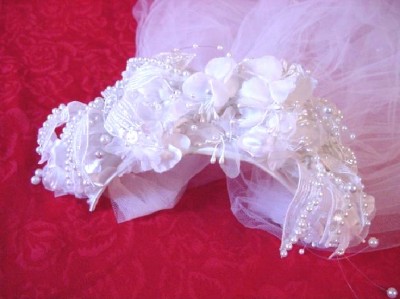 Take a look at this beautiful veil. It has detailed flowers throughout. It has 2 layers. One being the finger tip veil. There are lovely pearls throughout this veil. This measures approx. 21"long. The other is approx. 29"long. The headpiece itself stands approx. 8"w x 2.5" Tall off your head. Really looks elegant on.

Click on heart to order
---

Elegant Pearl Bridal Headpiece
Item #BV119- $35.00 (Quantity 1)

$19.99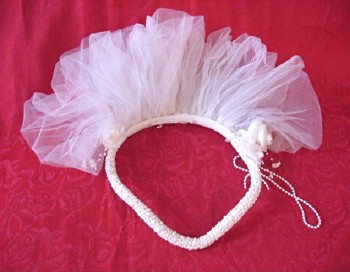 Lovely bridal headpiece and veil. It has pearls strung around it. With a few strands cascading down. It measures approx. 16"w x 7.25" Front to back including veil.

Click on heart to order
---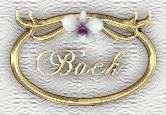 Patina's Promise Bridal Shoppe
FastCounter by bCentral