BRIDAL / WEDDING FRAMES
---

HUGE VICTORIAN WHITE / GOLD ANTIQUE FRAME
Item #WF1- $100.00 (Quantity 1)

$50.00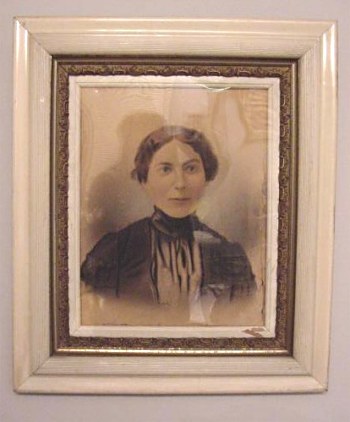 This frame could be used to frame that photo of your special day of help to preserve a wedding photo of your parents or grandparents. It is Elegant with in a simple fashion. It measures approx. 24" x 28" on the perimeter. Just look at the breath-taking Gold Guilt work on the inner frame. This would make a wonderful gift for the bride and groom.
---

Lovely Glass Bell Shaped Etched Wedding Frame
Item #WF112- $17.00 (Quantity 1)

$9.00
BUY ME NOW FOR $5.99!!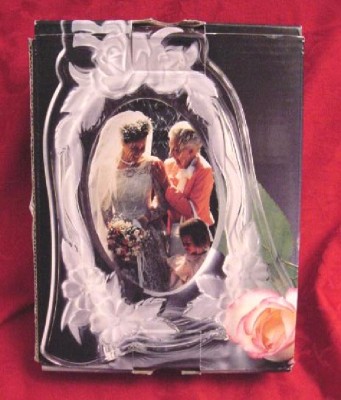 This lovely frame comes in itís original box and is in great condition. Perfect Gift!!
---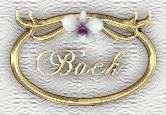 Patina's Promise Bridal Shoppe